Delicious Taste, Superior Nutrition
mixZen was born out of the desire to simplify the method in which you take your daily vitamins. Everything you need in one shot. Formulated to naturally strengthen your immune system. Our ingredients work together to actively boost comprehensive health. mixZen is simple, convenient and effective!.
All-in-One Nutrition
mixZen contains over 18 ingredients formulated to support your immune system. One single shot contains as much vitamin C as 10 oranges.
Shop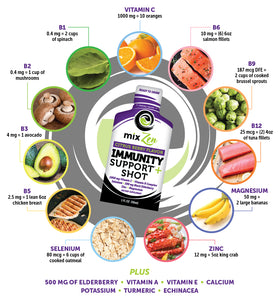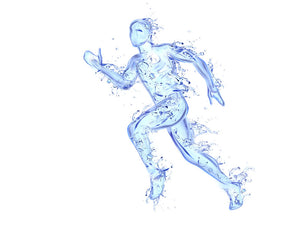 Liquid Vitamins Out Perform Pills
Rate of Absorption - When you take a pill, only roughly 10 to 20% of the vitamins and minerals it contains end up in your bloodstream. Meanwhile, the body will take in approximately 98% of a liquid vitamin. This difference comes from how the body processes each type of vitamin. Pills must pass through your digestive tract before their nutrients are absorbed.
Ease of Use- A massive hurdle to cross with daily vitamins is making pills easy to swallow. Vitamins often come in substantial capsules that are difficult to consume. Liquid vitamins keep that factor out of the equation, delivering nutrients directly and immediately to the bloodstream.

Value -Everything you need in one single cost-effective shot verse buying a number of individual vitamins. 
Convenience – We are packaged for your "on the go" lifestyle!